November 23, 2022
Trying out the coffin on set build day!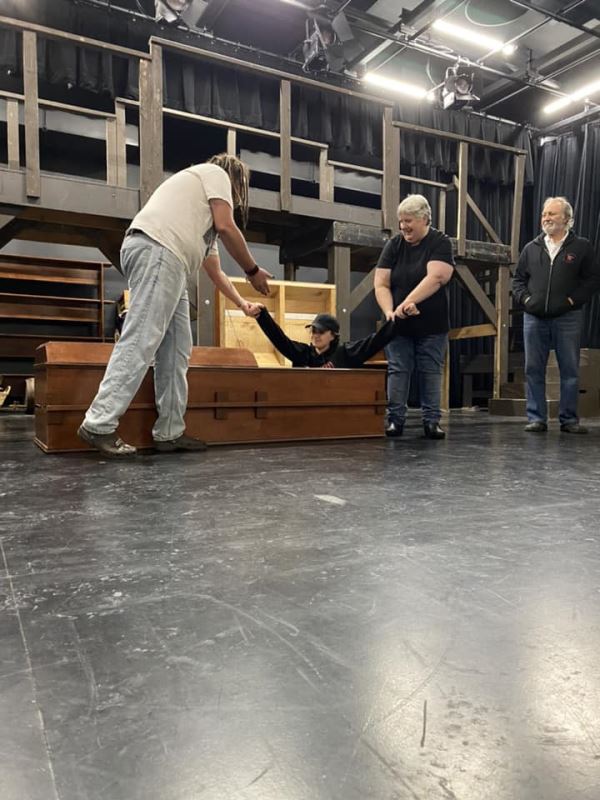 We are in need of volunteers to help with refreshments and the selling of our 50/50 draw tickets! With 8 shows we need lots of help.
This is a great way to see the show for free. Adults only, please as we are dealing with finance.
Please contact Lynn Jollymore through info@hanovercommunityplayers.ca if you can help us out.
We'd appreciate it.