Sponsors Donors and Supporters
DONORS AND SPONSORSHIPS
Hanover Community Players (HCP) sincerely appreciates the donation and sponsorship support received from individuals and businesses over the past years. An Official Donation Receipt for Income Tax Purposes is provided.
HCP is a Registered Charity: # 82976 4166 RR0001.
Sponsorships
GOLD ($1,000)

Town of Hanover, New-Life Mills Limited and P & H Milling Goup (Divisions of Parrish & Heimbecker), Ontario Trailers, Varney
PERFORMANCE ($500)

Meridian Credit Union
BACKSTAGE CLUB ($250-499)

William Brown
SAUGEEN CLUB ($100-249)

Anonymous Donor, Leigh and Pat Butler
ASSOCIATE DONOR ($61-99)

Tim and Jennifer Heerema
SUSTAINING MEMBERSHIPS ($60)

Betty Bassett, Lianne Marett Enns,

Stephen Ferguson, Jaime Fleet, Edwin Hotchkiss, , Sam Los, Linda Manchester, Lianne Marett Enns, Dianne & Jim Mather, Jessica Bedard Masse, Roy Metcalfe, Julia Poste, Margaret Poste, Jim & Anne Marie Watson,
Our Supporters
Bill Brown Accounting, David Schefter of Back Porch Promotions, Bayshore Broadcasting Corporation 93.7FM, Bluewater Radio CFBW 91.3FM, Blackburn Radio Inc. CKNX 101.7, Bruce Meyerink & Civic Centre Maintenance Staff, Concord Productions, Cambridge, Grey Bruce Singers, Hanover Typocraft, Heinz Autobody, Investment Planning Counsel-Leifso & Leifso, Rona Hanover, Sam Los & Ontario Trailers, Varney, Sarah Kehn, Town of Hanover Council, Sherri Walden, Director of Parks, Recreation & Culture, Hanover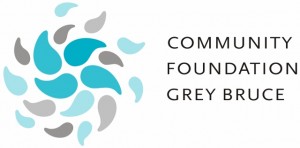 The Hanover Community Players wish to extend a special thank you to the Community Foundation Grey Bruce for their generous capital grant of $3,000 towards the Hearing Assist Project that HCP is funding for the Hanover Civic Theatre. We are extremely grateful for their support and the project is now completed.