Upcoming Auditions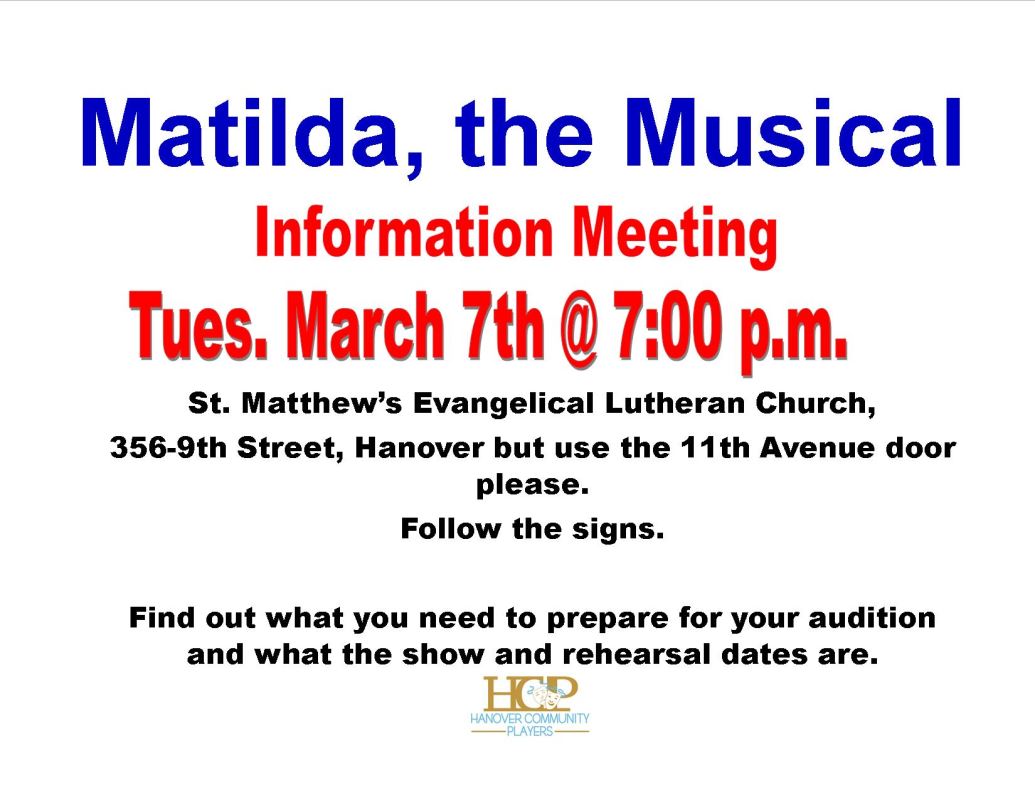 Hanover Community Players presents
MATILDA THE MUSICAL
Directed by Tim Eaton
Audition Information Night:
March 7: 7:00 p.m. - 8:00 p.m.
Looking for adult and youth performers of any experience level!
Audition Dates:
April 11: 6:30 p.m. - 8:00 p.m.
April 13: 6:30 p.m. - 8:00 p.m.
Callbacks April 17 (if needed)
Audition Location:
St. Matthew's Evangelical Lutheran Church, 356-9th Street (use 11th Avenue entrance), Hanover
Matilda Audition Information:
For audition information details, character breakdowns, rehearsal schedules and show dates, please click on the link below.