Welcome!
The Hanover Community Players, formed in the fall of 2006, is a non-profit charitable organization composed of volunteers whose purpose is to educate and increase the public's understanding and appreciation of the arts by providing performances of an artistic nature for the community of Hanover and surrounding areas as well as donating funds to local groups and the town. We are always looking for more volunteers to help share the tasks of putting on shows and supporting the goals of HCP.
In this time of Covid 19, we need Community Theatre even more, despite it having to be done virtually! Stay involved with us by joining a cast or watching a show. The togetherness we all feel creating a common bond is what will help us through these times as we await the coming of live theatre on stage once again. Stay the course with us!
Auditions for our next virtual play! Wednesday, Jan. 20th
or
Thursday, Jan. 21st, both at 6:30 p.m.
What could be more fun than the subject of teens and driving instructors - they come in many types (you may even recognize yourself or someone you know).
The production will be filmed and then streamed on April 28th, 29th and 30th. Adults and teens wanted (could even be in the same family!).
A strong, reliable internet connection is needed for rehearsals and filming via Zoom
All information is under the Upcoming Auditions tab on this website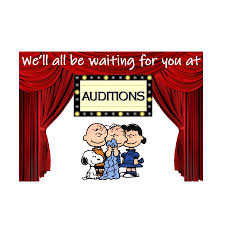 HCP donation to the Hanover Public Library from our first Panto, Sleeping Beauty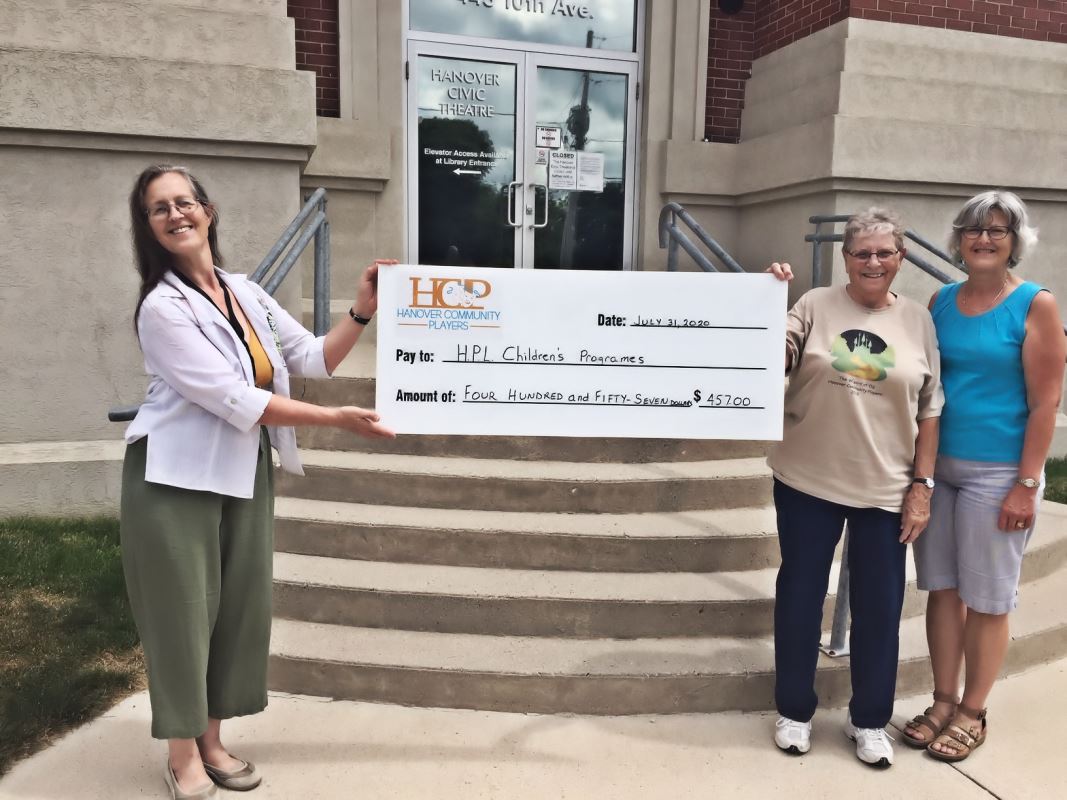 Newsletter
Read our
latest newsletter
from
January 7 2021
.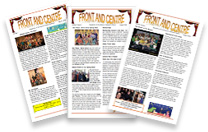 Latest News
Our Sponsors