Welcome!
The Hanover Community Players, formed in the fall of 2006, is a non-profit charitable organization composed of volunteers whose purpose is to educate and increase the public's understanding and appreciation of the arts by providing performances of an artistic nature for the community of Hanover and surrounding areas as well as donating funds to local groups and the town. We are always looking for more volunteers to help share the tasks of putting on shows and supporting the goals of HCP!
UPCOMING AUDITIONS - HILDA'S YARD, directed by Anne Marie Watson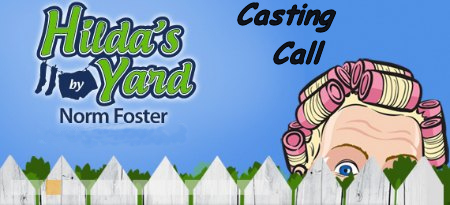 WEDNESDAY, OCT. 23RD AT 6:30 P.M.
ENTER THROUGH MAIN THEATRE DOORS ON 10TH AVE. PLEASE,
AND THEN DOWNSTAIRS
SLEEPING BEAUTY, THE PANTO - directed by Jo-Anne Bell
below is 'Nelly Nutmeg' and Caity, her make up artist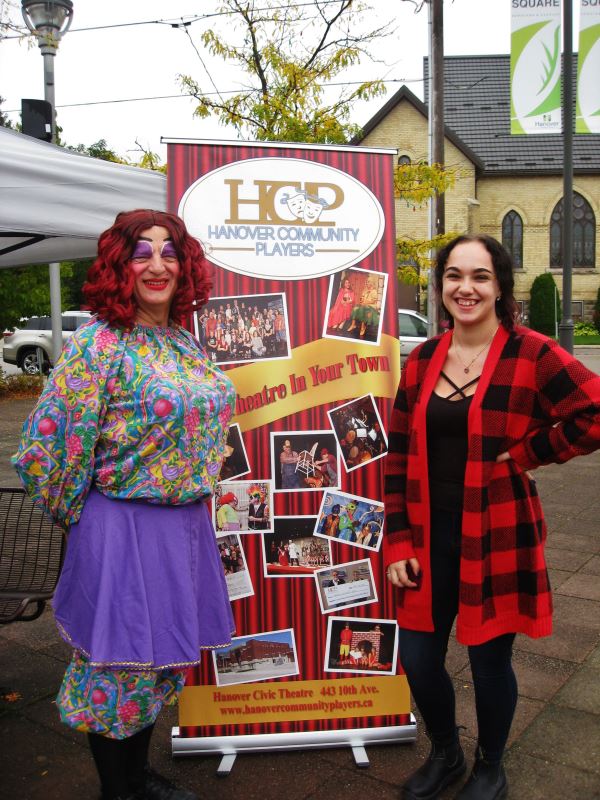 Join our cast of 30 children, teens and adults as they bring you Sleeping Beauty, the Panto
PRODUCTION DATES:
DEC. 13th, 14th, 15th, 2019
3 shows only!
TICKETS ON SALE NOV. 1ST!
Pantomime (informally panto) is a type of musical comedy stage production designed for family entertainment. It was developed in England and is performed throughout the United Kingdom, Ireland and (to a lesser extent) in other English-speaking countries, especially during the Christmas and New Year season. Modern pantomime includes songs, gags, slapstick comedy and dancing. It employs gender-crossing actors and combines topical humour with a story more or less based on a well-known fairy tale, fable or folk tale It is a participatory form of theatre, in which the audience is expected to sing along with certain parts of the music and shout out phrases to the performers.
Latest News
Our Sponsors