Welcome!
The Hanover Community Players, formed in the fall of 2006, is a non-profit charitable organization composed of volunteers whose purpose is to educate and increase the public's understanding and appreciation of the arts by providing performances of an artistic nature for the community of Hanover and surrounding areas as well as donating funds to local groups and the town. We are always looking for more volunteers to help share the tasks of putting on shows and supporting the goals of HCP.
Please join us for our first venture into online theatre as HCP continues to bring culture to our communities. December 11th & 12th, 2020 - HO, HO, HO! THE NORTH POLE CHRONICLES.
Registration information will be available Dec. 2nd
Virtual theatre is a new and exciting art form that is just beginning to evolve and reveal its potential. Just a short time ago, no one would have conceived of trying to perform a scene, let alone an entire play, with every actor isolated in their own home. And yet, it's happening….with surprisingly positive results.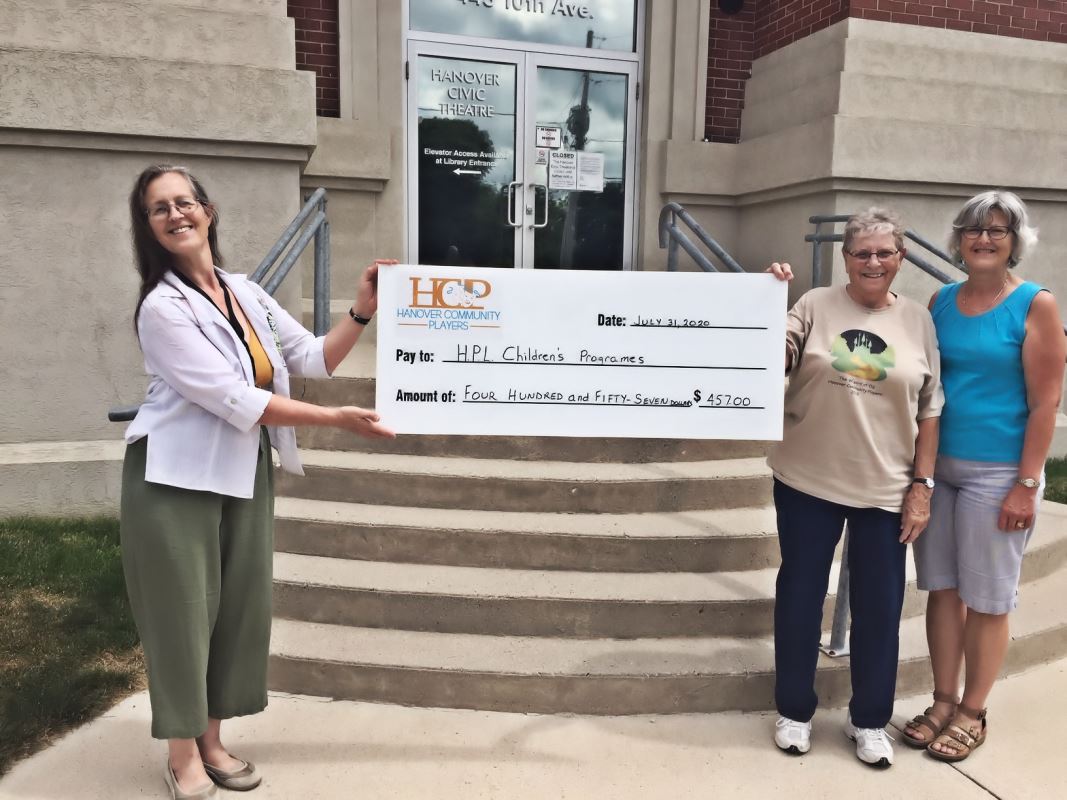 HCP donation to the Hanover Public Library from our first Panto, Sleeping Beauty
Our Sponsors