August 5, 2019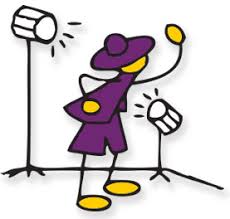 Getting ready to be on stage in the 'limelight'. Just where does the term come from?
limelight. To be in the limelight is to be at the center of public attention. ... Someone who's in the limelight is constantly being talked about, interviewed, and photographed. In the early 1800's, theater stages were lit by heating a cylinder of the mineral called lime — the result was an intensely bright white light.
And now you know! Another tidbit for your theatre education!