June 7, 2019
If you checked out the panto traditions, you will have noticed there are some great adult roles - the 'dame' is just one! There were no pantomime dames in early pantomime but there is a long tradition of women's roles being performed by men in English theatre.
In Shakespeare's day women were not allowed to perform on the stage and all the female roles were played by boys or men.
Comic dames first began to appear in pantomime in the early 19th century.The Dame character has remained consistent for the last hundred years or so. Dames have a bawdy sense of humour, outrageous costumes and extrovert characters. They interact with the audience, initiate slapstick and play tricks on the other performers. The costumes they wear play a large part in the jokes and are often visual puns.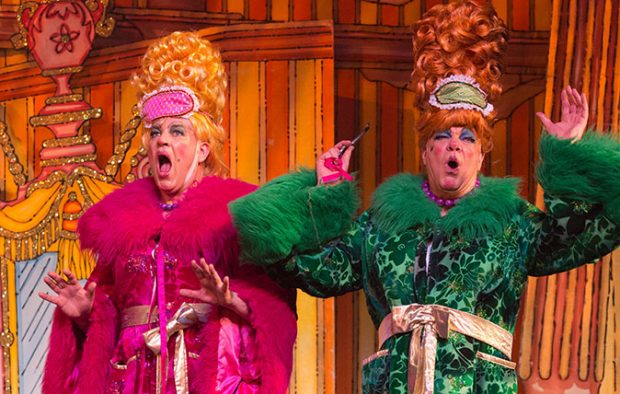 You can see that playing the 'dame' is a wonderful role for any guy and you're following a famous tradition!