March 17, 2021
Well, we got it into two containers, barely. Still have items in the theatre and we're not sure where they're going to fit! Moving a theatre group after 14 years ain't easy! Hopefully we'll have a permanent storage and workspace in June. Fingers crossed!
Thank you so much to Mark, Sam, Tim, Jenn, Stephen, Bruce, Cody and our two Parks & Rec. strong men who moved a heck of a lot of important material for us yesterday. Sherri, Rob, Caity, Jenn and Aleesha did a great job the day before, moving costumes. A bit more to go.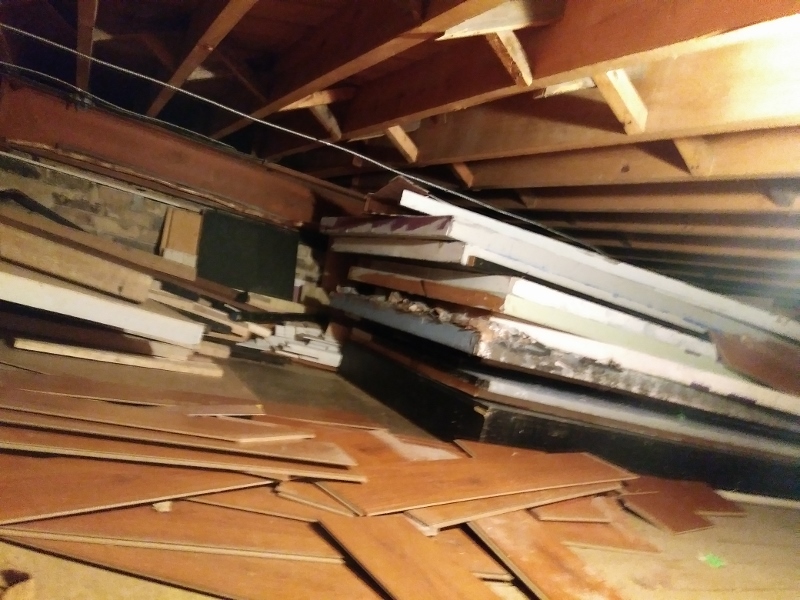 We still need to move this from under the stage!